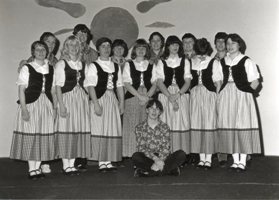 In 1978, the KAV (Catholic Association of Female Workers) started a folk dance group with evidently exclusively female dancers.
From the start we dispose of a complete live folk dance orchestra. This orchestra is present on all performances of the various groups of Canteclaer with live music.
There was a slow, constant growth, until the group became, in 1984, a full, mixed-sex folk dance group.
Since 1992 we had also a children- and youngsters group. The children group is not active for a certain time, but restarted in 2015.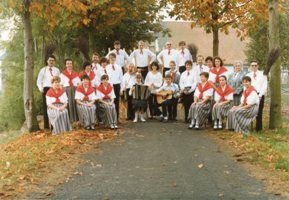 Canteclaer participated in numerous national and internation festivities and festivals We are always prepared to take part in one of your own activities (contact)